Auto Upholstery in Gainesville, FL
For Auto Upholstery in Gainesville, FL we are the best around. We are a local company that can provide all of the upholstery services that you may have. Our team is dedicated to customer satisfaction and doing the job right the first time.
We are a full-service auto upholstery shop that was established in Gainesville, FL, in 1982.
Our top-quality upholstery services are the reason why we've built such a loyal customer base over the decades. Because we consider upholstery a craft, we take our time and do the job right. You can rest assured that your project will be completed to our professional specifications and consistently high standards.
No matter what type of upholstery service you need, you can rely on George's Auto Upholstery. And, don't let the name fool you, we offer a full range of upholstery services in addition to our auto upholstery services. In fact, whatever object you would like to have upholstered, we can do it! Boat and restaurant upholstery are two of our other specializations. But rest assured, we can handle any upholstery job that you may have!
Our team specializes in all types of upholstery needs;
From automobiles and boats to seating for commercial establishments. We can handle all of your upholstery repairs and replacements: seats, door panels, headliners, dining chairs, booths, stools, and much more.
Our hours of operation
| | |
| --- | --- |
| Monday: | 8:30 AM – 5:30 PM |
| Tuesday: | 8:30 AM – 5:30 PM |
| Wednesday: | 8:30 AM – 5:30 PM |
| Thursday: | 8:30 AM – 5:30 PM |
| Friday: | 8:30 AM – 5:30 PM |
| Saturday: | 8:30 AM – 1:00 PM |
| Sunday: | Closed |
Our address
Feel free to stop by during our regular business hours to learn more about our services.
3525 North West 6th Street Gainesville, FL 32609
Give us a call today!
If you have any questions about our services, please do not hesitate to give us a call. We look forward to working with you and taking care of all of your upholstery needs in a professional and reliable manner.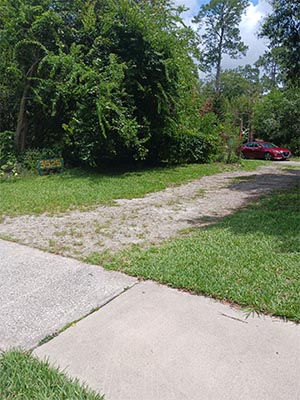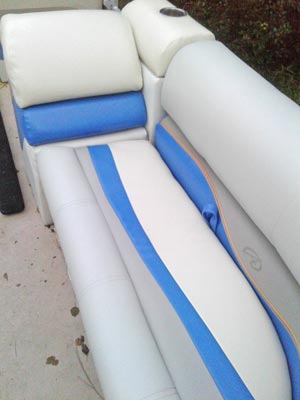 Call the Experts Today
We are a full-service upholstery company that does all types of upholstery work and specializes in auto upholstery. George's Auto Upholstery is an established and highly-respected upholstery service. We are proud to have served the greater Gainesville, Florida, area since 1982. And, we look forward to continuing to serve our community well into the future!
Gainesville, FL | La Corsse, FL | Santa Fe, FL | Alachua, FL | Fort White, FL | High Springs, FL | Arno, FL | Jonesville, FL | Windsor, FL | Arredondo, FL